I keep thinking about the living room. I'm getting some ideas. A wee bit of Pinspiration if you will. After going back and looking at my mantle pictures from yesterday, I don't know that the mantle can handle any more birds if I leave that plate up there. It was a garage sale find last summer. I bought it along with a book, a frame, and my front entry way table for like $40. Super bargain. I love the colors. I love the little birds. I think I want to leave it there. Maybe.
So I'm thinking of at least maybe a bird throw pillow cover. Maybe. I know, I'm so amazingly decisive. I think I came up with some gorgeous ideas of what I want. I don't know. I love all of them. But I think I need to limit myself to just one.
I love number one but I'm thinking it may be too complex to make myself. And I love the simplicity of three and four. We'll have to see how crafty I'm feeling. I don't know if I want to paint something on, maybe using the wax paper stencil method or if I want to sew a shape on. I'm making new pillow covers for all my living room throw pillows, but I think one bird pillow is probably enough.
And I'm thinking of maybe adding this to the mantle. Interestingly enough, the girl who makes these went to college with my sister. And I found her shop on Etsy. Kind of random. It can be custom ordered in different colors. So I might switch it up a little. I do love the grey and yellow though.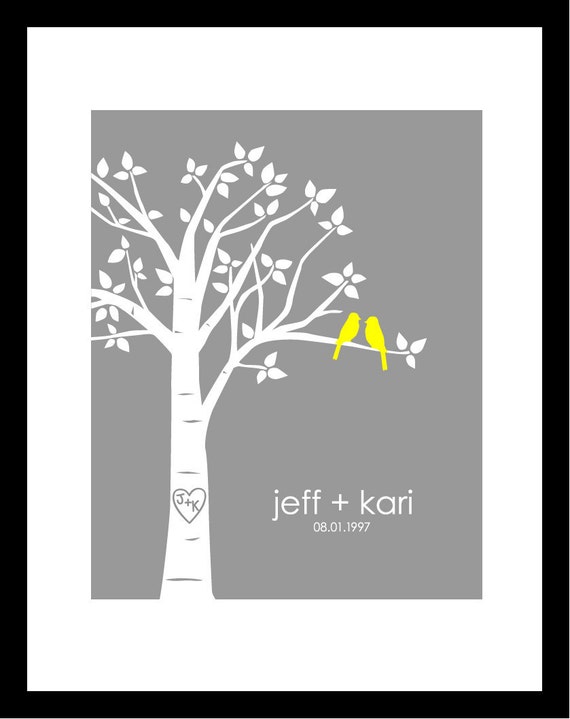 Where do you stand on the idea of birds? Just like I don't want to be the crazy turquoise lady, I don't want to be the crazy bird lady. But I think a few birds and some brighter colors may just be the perfect solution to transition the living room into spring and summer without being too overly springy/themey.