My pumpkin is caving in.
Yup, exactly what you just read.
Not a euphemism for anything.
My pumpkin is actually caving in.
I bought all these pumpkins to decorate for fall.
When I was getting one out of the trunk, I knocked it on the side of the car or something.
I forget exactly what happened.
It made a little nick on the pumpkin but I didn't think much about it.
Until last night.
I had hung up a craft project, a present for a baby shower, to see how it would look.
I called my husband to come upstairs and see my amazing handy-work.
He happened to look in the fireplace and notice my sad pumpkin, "Oh my gosh Mary, what happened to the pumpkin?"
Um….
As best as I can figure, the ding from getting it out of my trunk eventually caused my pumpkin to cave in.
Yup, so that's what's really happening at my house.
I can't wait to share my project!
I made the most adorable bunting as a shower decoration/gift for one of my good friends.
We are throwing her a baby shower on Saturday.
So, it may be Monday before I'm back with pictures.
Tonight it's going to be a cake extravaganza at our house.
The town I work in does a big Christmas to do and one of the ladies organizations is sponsoring Cupcake Wars.
I of course am participating.
I'm making filled Black Forest Cupcakes, roughly using
this
recipe.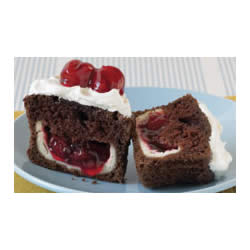 And tomorrow is my school's Veterans Day assembly and we're doing a lunch for all the veterans that attend so I'm bringing a pumpkin cake.
This
is my absolute favorite pumpkin cake recipe.
It's so easy.
And delicious.
And moist.
And it seems like a scratch cake.
But it's a cake mix and a can of pumpkin.
Magical.
It's supposed to be a recipe for cupcakes but I almost always make it like a sheet cake.
Mmmm, I hope there's some left so I can eat it.
What kind of fall festivities are you up to?
Anyone else have their pumpkin cave in?
No, just me?
Okay. Also, I have eaten way too many Tootsie Rolls today. Ug.